The American Medievalist's Association is a private organization, the public is not generally allowed at events other than as individual guests. Membership is by invitation only, however, if you are interested in the Middle Ages (specifically the 13th Century), and want to have a little fun following your interest, then we welcome you to join.
The first thing to understand is that the American Medievalist's Association is still a fairly new organization and is therefore still growing, changing, and developing. Some "problems" have not been addressed, or are still being considered, because they have either only just arisen, or their best resolution is not yet applicable. The members wanted the organization to grow and develop more organically instead of following a rigid set of rules that concerned every last detail. Also they wanted to allow those members confronting a problem to have more leeway in its solution than there would be if all problems were "solved" in advance of their appearance. This way, the organization would better suit the needs of the members, rather than members suiting only the needs of the organization.
Our Mission
To recreate life as it may have existed in 13th century Europe as authentically as possible.
To have an organization that benefits it's members rather than the members benefiting the organization.
To have fun.
Company Profile
We are a self supported private club located in Florida and Western New York. The club was founded in 1992 by a group of individuals with a keen interest in the middle ages. Ten years later we are continuing to grow and strive for the authenticity that was envisioned.
Contact Information
In New York, Please Contact:
John Ammerman SirJohnofNY@aol.com
Carol Piazza Cpiazza@aol.com
In Florida, Please Contact:
Douglas Denman denman3@hotmail.com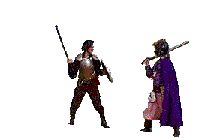 Business Telephone
In New York: 716-692-4767
In Florida: 716-681-5230
FAX

775-249-0127

Postal address

16 Steiner Avenue

Tonawanda, NY. 14510

Electronic mail

General Information: medievalistmail@aol.com

Webmaster: sirjohnofny@aol.com