A Brief Description of the duties of The College of Knights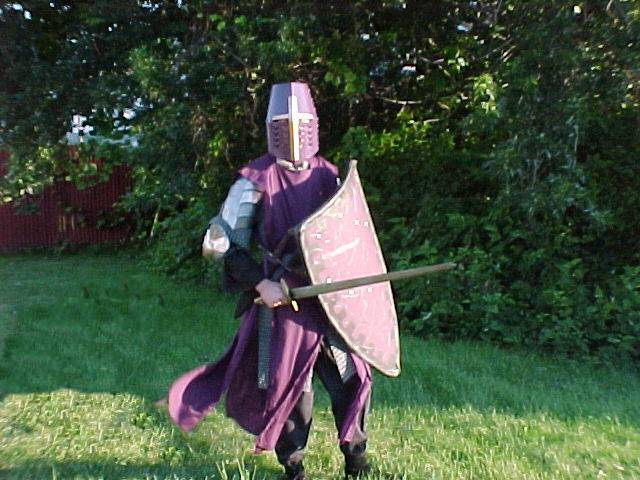 Anything that pertains to fighting is under the jurisdiction of The College of Knights. The only constraints are that any fighting must look as good as possible, while at the same time be as safe as possible to the participants. The College of Knights consists only of Knights, but the members thereof are still interested in any input from fighters, or even soon-to-be fighters. Membership in the College is automatic on becoming a Knight, but attendance and participation are not mandatory. So far, the only guidelines agreed upon are that all fighters

should have head protection as well as, groins, kidneys, and knees. The current preferred weapons technology is based on PVC pipe, covered in foam and wrapped in duct tape to help keep it all together. Since these weapons are much lighter than wood, rattan, & those of other organizations, there is currently a problem with registering blows: they are hard to feel, and are usually hard to see clearly because of the speed. Another problem the College is still considering is scoring by points or kills. Without getting into details, each side has many good points to it and the issue is still open at this time. Which rules to use are generally agreed upon before each contest, usually being those preferred by the host.

For more Information on the College of Knights